Can I Really Spend All My Inheritance Money, or Does Uncle Same Get a Portion?
DOESN'T MATTER IF IT COMES FROM AN ESTATE OR TRUST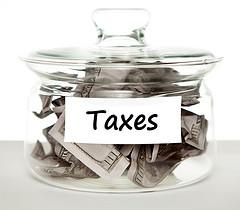 Is My Inheritance Taxable – Your inheritance of money or property may come from the estate of a deceased person or from a trust established previously.  These types of things are generally referred to as "bequests" or "gifts" as far as tax law is concerned.  People receiving bequests or gifts are referred to as "beneficiaries".