CAN A DECEASED PERSON'S ESTATE ESCAPE PAYING DEBTS & TAXES?
PROBATE ESTATE ADMINISTRATION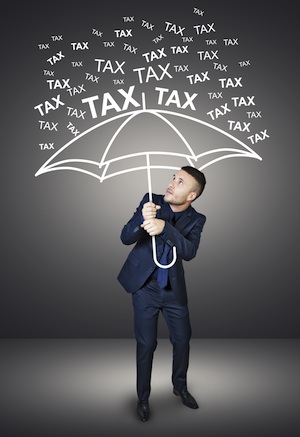 If a person passes away leaving money or property there may need to be a probate court administration of the estate. If there is a living trust and all of the deceased person's assets have been placed into the living trust prior to death, there is no need for a probate court administration and the procedures discussed in this article would not be applicable to a living trust situation. The point of a probate court administration is to get somebody appointed as the administrator or executor of the estate (also known as the personal representative) who has authority of the court to handle the money and property and accounts of the deceased person. The personal representative is also responsible for paying the debts and taxes before the estate is distributed out to the heirs.
CREDITORS
Probate Debts & Taxes – Persons or companies who are owed money by the deceased person are known as creditors. Creditors include those with contract claims, tort claims (as an accident claim for example), or otherwise.  They California and local government agencies including the franchise tax board are generally subject to the same creditor claims and notification rules.  However, taxes owing to the federal government are covered by federal law.
NOTIFICATION TO CREDITORS

The personal representative is required to notify the creditors so that the time limit for filing their claims with the probate estate starts to run. The initial notification to creditors is the publication of the notice of petition to administer estate in the local newspaper which is done as part of the procedure of filing the probate case with the probate court. The personal representative does need to send out a notice to "all known and reasonably ascertainable creditors" in the mail.  The court published form used for this notification contains a warning to creditors to file their claims within the applicable time limits which are the last to occur of the following dates: four months after the date the personal representative is appointed by the court or 60 days after the date the notice to creditors was mailed. It is incumbent upon the personal representative to notify every conceivable claimant so that these time deadlines begin to run because the estate cannot be closed and distributions cannot be made until these time periods have run.  The special limitations on creditors claims are designed to speed up the administration of a probate estate. Without these certain time periods, creditors would be allowed to file lawsuits far into the future. Typically, a claim on a written agreement or account which is unpaid can be sued on up to four years from the date of payment is due. The creditors claim rules supersede the 4 year limit.