The wrong kind of deed can have expensive and unintended consequences. Once the horse is out of the barn you can get back!
What is a deed?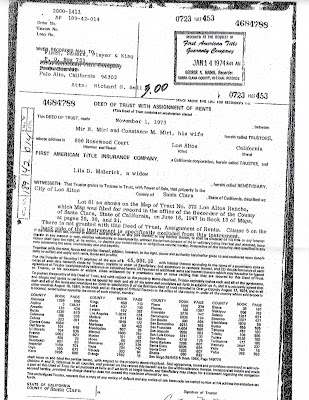 Real estate property ownership is legally changed by a document commonly known as a deed which is signed by the person making the ownership transfer. The deed is then recorded with the County recorder in the county where the property is located.
Danger of property tax increase
Deeding Property Dangers – Under California law, the recording of a deed is considered a change of ownership by the County tax assessor which allows the property to be reassessed to current market value. Thus, supposing you have a property that you paid $200,000 for which is now worth $1 million and you record a deed transferring that property to another person. The first impression at the County level will be to say that the property taxes are going to be assessed based upon the $1 million valuation.  There are exceptions to the change of ownership rules which exempt certain types of transfers to certain types of persons. One such exemption is the parent-child exclusion which allows these same property tax bases to carry over in the situation where a personal residence occupied by the transferring party is transferred to a child or grandchild. However, certain papers have to be filed with the county assessor within the time deadlines to take advantage of the exclusion. There are other exclusions which Crockett law firm can advise on and plan to try to keep the property tax increase from happening.