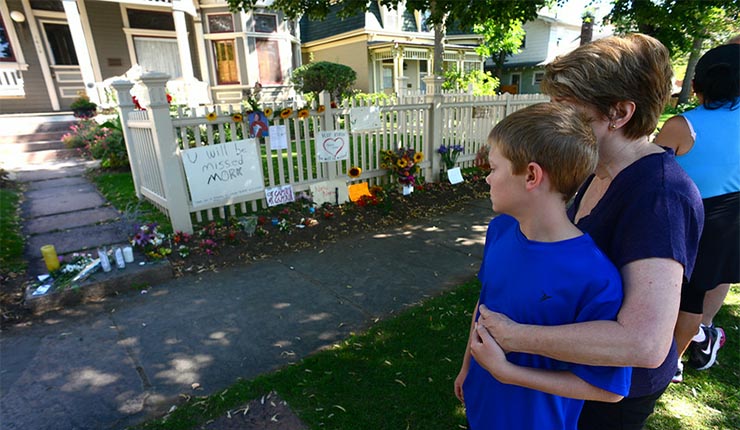 County assessor will reassess property tax on death of an owner unless prevented
THE PROPERTY TAX SYSTEM
Property taxes are administered by the County in which the real property is located. The County tax assessor determines the amount of property taxes based upon the fair market value of the property at the date of purchase plus a small amount of increase each year is allowed. The county property tax year goes from July 1 through June 30 tax bills are sent out typically in October and are payable in two installments: December 10 for the first installment and April 10 for the second installment.
INCREASE ON CHANGE IN OWNERSHIP
By law the County tax assessor is entitled to reassess the property and increase the taxes to current market value upon a "change in ownership" of a property. Thus, when you buy a house on the open market your property tax bill will be based on the price you paid for the house. However, if you receive a property as a result of an inheritance or a gift there may be exemptions from the change in ownership rules which would prevent the reassessment of taxes.
PROPERTY TAXES MAY GO UP ON DEATH OF AN OWNER
Reassess Property Tax – A death of a property owner is required to be reported to the County tax assessor within a short time after the death. This enables the tax assessor to reassess the property and increase the property taxes.
EXEMPTIONS FROM REASSESSMENT
Depending upon what happens to the property after property owners death there may be an exemption from reassessment that can be applied for. The typical exemption is where a spouse dies and the surviving spouse is still the owner of the property whether that be through a living trusts or as a surviving joint tenant. Another exemption is known as the parent-child exemption or the parent grandchild exemption. If a parent dies while residing in their home as their principal residence then if their children inherit the home the parent-child exemption can be applied for. It does not matter what the value of the home was as long as the parent resided there. There is another type of parent-child and grandparent grandchild exclusion which has to do with investment property. The exclusion for investment property is limited to the first $1 million in value of investment property.
BE CAREFUL ON MAKING PROPERTY TRANSFERS OF ELDER FOLKS
If an older person has a choice as to whether to move out of his or her principal residence then the property tax consequences need to be addressed. If the principal residence is converted to a rental property then the parent-child exclusion is limited to the first $1 million in value.
REVERSE PARENT-CHILD EXCLUSION
In some instances if a child dies and leaves his property to his parents, the exclusion from reassessment may apply. There are other exclusions and technical requirements to all this which can be found in the orange County assessors website on this subject.