Get your assets out of your personal name
DANGERS OF OWNING ASSETS IN YOUR OWN NAME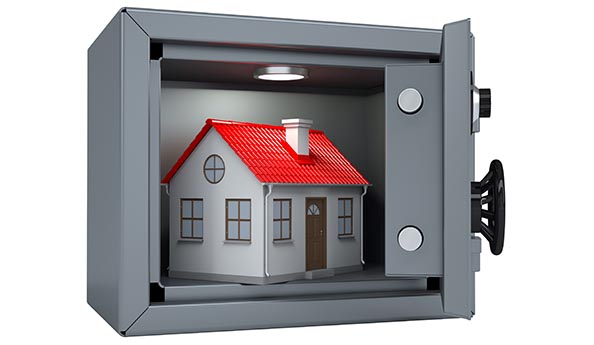 If you lose a lawsuit that has been filed against you personally then the winning party obtains a court judgment.  That judgment is then enforceable against any accounts or property owned in your name.  Thus, if you operate a business in your individual name (instead of the business being operated in the form of a corporation) and if you lose a lawsuit against that business then the judgment is enforceable not only against the business assets but also against your home and take accounts in your name personally.
WHAT IS ASSET PROTECTION?
A better term for this is asset preservation planning. It's not what you actually own but what you control which is important. The law allows you to build up a defense against liabilities and lawsuits that could occur in the future. The law allows you to limit your risk in various situations. The most common asset protection plan is to form a corporation to conduct a business enterprise. If the corporation is properly maintained, the debts and liabilities of the Corporation are not passed through to the shareholders.  In other words, the corporation's owners (shareholders) are not personally responsible for the corporation's liabilities.  Only the actual money invested by the shareholders in the corporation is at risk and liable to pay the corporation's debts.
STAGE 1 PROTECTION
Instead of owning the money and assets in your own name you instead own shares of stock in a corporation or LLC or other interests.  To accomplish that your form one or more legal entities under California law such as a corporation, limited liability company, family limited partnership or permanent trust.  Transfer into the entities the business assets, or professional practice assets, or real estate assets which may incur debts, claims and lawsuits. Open bank and securities accounts in the name of the entity.  Each entity should stand on its own and have separate accounting records, its own tax id# and file its own income tax returns.  These steps are all normal business practices followed by nearly all ongoing business enterprises.
Conveniently located in Newport Beach near the John Wayne Airport
We are located near the Orange County California John Wayne Airport. My office is catty-corner from Fletcher-Jones Motorcars; —right behind the rear entrance of Newport Lexus on Dove Street. Here is a picture of my office building and a Google Map to get your bearings.