Disabled persons on public assistance can lose benefits if they inherit money in the wrong form
Purposes of special needs trusts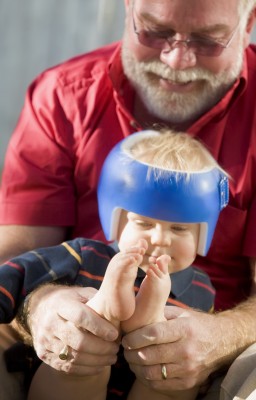 Trusts for Special Needs – Special Needs Trusts are used to hold money and property for specific periods of time, and to pay out the money and property according to detailed written instructions. Special Needs Trusts in particular are for lifetime financial and personal care for a Beneficiary who has a disability. The concept is to have money and property available for a disabled person but completely controlled by someone else, typically known as a Third Party Trustee. If properly structured and administered, the disabled person/Beneficiary, may still keep receiving public benefits such as Supplement Security Income (SSI) and Medi-Cal. Giving an inheritance to a disabled person by trust or through probate can be disastrous if they lose their public benefits.
Eligibility for public benefits
To be eligible to receive SSI and Medical the disabled person cannot have more than $2,000 in their name and must have a limited income. Detailed application and renewal papers filed with the government agencies will require the Beneficiary to disclose everything and the agencies to check. Also, there is a "look back" rule whereby the agencies not only look at assets on the date of application but also look 3 years back. This is to insure that Beneficiaries don't impoverish themselves by giving away their assets and then immediately apply for benefits.
Difficulty of public benefit laws
The property drafted Special Needs Trust must take into account that the public benefit laws are (i) difficult to find, are complex and sometimes contradict each other; (ii) local program administrators cannot be relied upon for authoritative advice; and (iii) the law governing eligibility may change during the term of the Special Needs Trust.
Benefits of a Special Needs trust
Some of the benefits include:
Preserving public benefits to provide for lifetime financial support and medical care;
Providing supplemental lifetime financial support by purchasing additional items and services that make life more rewarding;
Providing a system of advocacy to preserve the civil rights of the disabled beneficiary;
Establishing an efficient, knowledgeable, and long-term management team;
Providing a safe and clean living arrangement;
Aiding in finding employment; and
Providing avenues for enjoying all activities that enhance the quality of life.
Some basic legal requirements
The Special Needs Trust Beneficiary cannot control the amount or frequency of trust distributions; cannot revoke the trust and use the funds; cannot assign or sell the trust benefits; and cannot decide how the funds are to be used. The disabled person can lose his/her public benefits if the trust is not prepared and administered exactly according to government regulation.