How can I tell if the deed is a valid legal transfer of ownership
WHAT IS A DEED?
A deed is the legal name for the document which transfers ownership of real estate. California state law has specific requirements for a deed to be valid. In a typical home sale or transfer, the deed will be prepared by the escrow company or by the attorney handling the transfer. Further, in a typical sale, there is title insurance paid for by the seller and the title insurance company always reviews the deed to make sure that it is legally correct and proper.
Example of a Grant Deed
CLICK IMAGE TO ENLARGE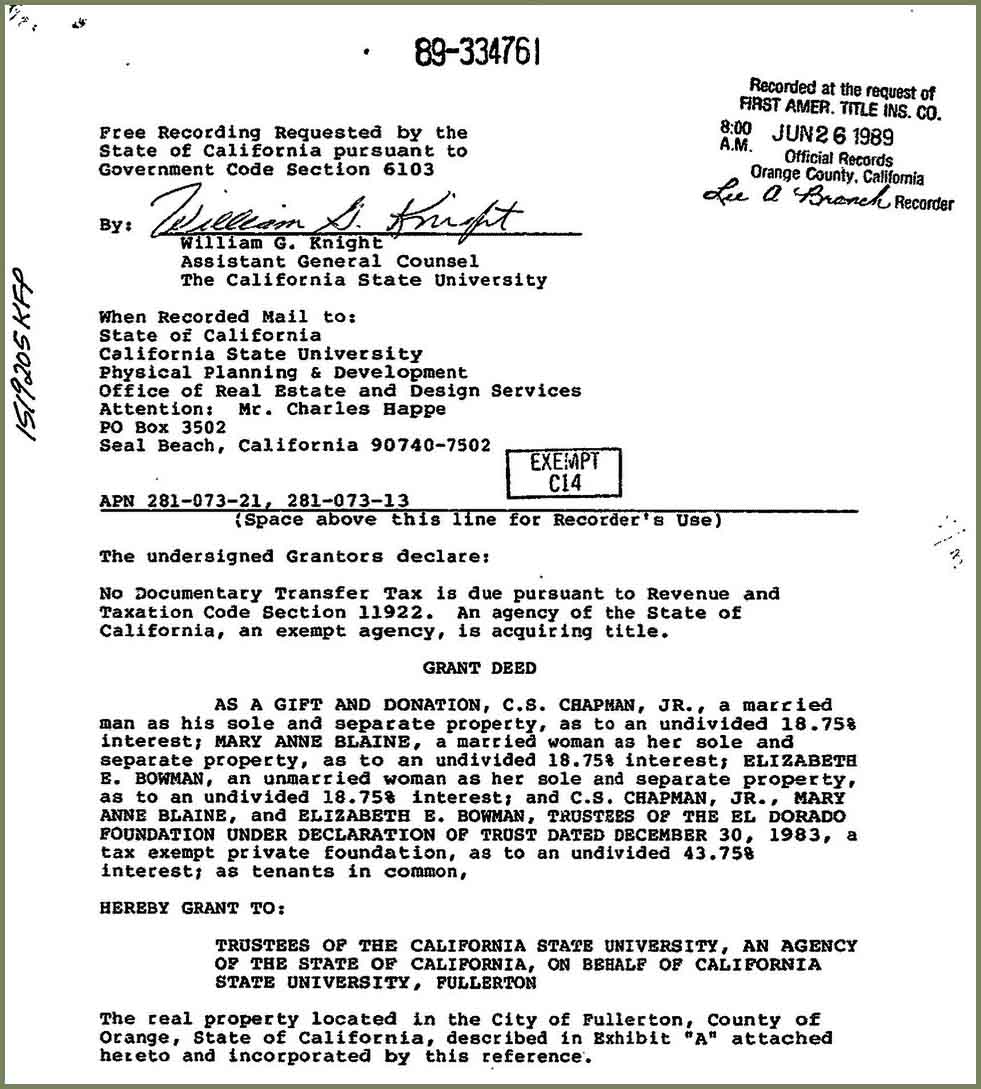 REQUIREMENTS FOR A VALID DEED
Whomever is preparing the deed for the transaction is charged with creating a document that fulfills all the requirements of California law. First, the deed must be in writing and have the names of the grantor and grantee. The grantor is the person selling or giving the property and the grantee is the person buying or receiving the property. Second, there must be a sufficient description of the property which typically is a legal description with an assessor's parcel number although in some instances a lesser description will suffice. Third, there must be proper "words of conveyance". Fourth, the grantor must be legally competent.  Fifth, the deed must be signed by the grantor or the grantor's legal representative. Sixth, the deed must be delivered to the grantee and it is effective upon delivery.  For example, if a grantor signs a deed and it is delivered, and then the grantor dies before the deed is recorded with the County recorder, the transfer is still valid because it was delivered.