Resolving Conflicting Ownership and Lien Claims to Real Estate
What to do to be Able to Close Escrow On a Sale or Loan
HOW REAL ESTATE OWNERSHIP RECORDS ARE ORGANIZED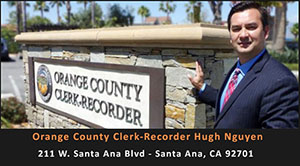 Ownership is kept track of by the County recorder of each County. When properties are sold or transferred, a legal document known as a deed is given to the County recorder. The deed is then recorded in the County records with a date and sequential file number stamped on the document.
The County records are public and anyone can record a deed or other types of real estate documents. The County does not check to see if people presenting deeds for recording have any legal rights or claims against the property in question. It is up to individuals and lending institutions to determine who actually has the proper legal rights to a property. Thus, before property is bought or sold, a search of the County records is made typically by a title insurance company. This is known as a "title search" to find out who actually has record title ownership according to the County records.
LEGAL REASONS FOR RECORDING DEEDS
Deeds are typically recorded to provide notification to the general public as to who owns a particular property. Deeds are also recorded to prevent fraud or double sales of the same property. Recording is important especially to the grantee (the buyer) so that the grantor (seller) is prevented from fraudulently transferring the same property to a different person. Under California law, once a property deed is recorded, it is considered notification to all the world of the transfer. For example, if a grantor delivers a deed to grantee #1 today and grantee #1 records the deed today then grantee #1 is safe from the grantor fraudulently giving a deed to somebody else. Thus, if the grantor gives another deed to the same property to grantee #2 tomorrow, that person receiving the deed tomorrow is considered to have legal notice of the recording that was done today by grantee #1 and therefore cannot claim valid ownership of the property. Grantee #1 does not have to prove that the grantee #2 somehow had actual knowledge of the sale or transfer to grantee #1. That is the point of the law that says that the recorded deed has in effect notified the grantee #2 so the grantee #2 cannot possibly claim legal ownership.