Older Affluent Man – New Wife & Step Mother – Man's Kids Lose!
We recently handled an unfortunate situation where a mature man who was quite successful and had a lot of assets including several companies married a younger woman. He was only married a couple of years when he unfortunately contracted cancer which turned out to be fatal.
Wanting to Take Care of New Wife, Inadvertently Cuts Own Kids from Inheritance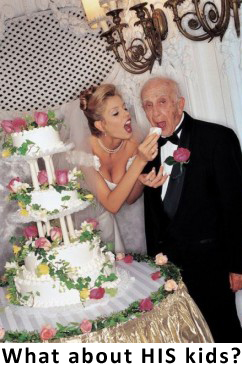 When he was dying of cancer, but while still legally competent, he decided he wanted to provide for his new wife since she was the one around taking care of him. He thought up a plan that he thought was reasonable and which called for payments of large monthly sums to his wife and promised that she could remain in his mansion for as long as she desired. His plan also provided that whatever money was left each month would be given to his adult children. All this was put into his living trust.
Unfortunately, when the trust was drawn up, there was not a serious enough look at his assets and income in our opinion. We were brought into the situation by his children after he had passed away. We reviewed the documentation and the assets and concluded that there was hardly enough money to pay to his wife let alone having anything left over for his children. The children were stuck with having to wait for their share of the trust until the new wife decided to move out of the mansion and given the ages of everyone involved their wait would most likely have been for decades.
The Father Didn't Intend to Deprive His Own Kids  —  Sadly… No Way to Remedy
After reviewing the facts concerning the competency of the man who made the trust, we concluded there was no way it could be set aside and that unfortunately there was no legal recourse for the children to speed up the distribution of the trust assets. This is a prime example of a person creating a trust wanting to be more generous than he or her actually is capable of. Unfortunately, this is a fairly common situation.
Stepmothers often are able to work their way into the family dynamics such that a father will often favor them over his children. Sometimes on purpose — sometimes inadvertently — simply by not thinking through what the finances actually are and if they are sufficient to take care of everyone as intended.
Lesson to Children and Potential Heirs & Beneficiaries
The lesson to be learned by children is that inheritance is not something that is automatic. A person making a trust or will can decide to give his or her estate to anyone he or she pleases and children have no absolute right to inherit. The only exception is if there is no will or no trust, then the children would receive one third or one half of the estate, depending upon the various circumstances.
Another lesson to be learned by this type of situation is that children should pay attention to their parents actions if they have any reasonable expectations of inheriting anything.
Have You Been "Cut Out" of your Expected Inheritance?
That is EXACTLY why I decided to share some of these stories. If you have been pushed aside from an expected inheritance, you are not unique. I get routine calls about situations where children and other heirs were intentionally and unintentionally pushed aside and cut-out. Sometimes children and rightful heirs were left in the cold by accident; sometimes by intentional scheming, by undue influence of a caretaker, or by outright fraud of a wrongdoer or "gold digger". If this is similar to your circumstance, there may be a legitimate way to get this unfortunate situation rectified. The sooner you seek experienced legal help, the sooner there will be the opportunity for a viable solution. I offer a free introductory meeting where you can air out your situation in complete privacy and learn of your various options and likely possible outcomes.
Free Introductory Meeting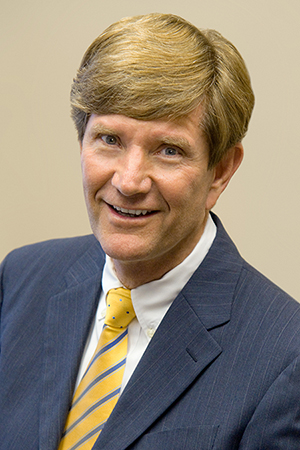 I encourage you to reach out to make that free introductory meeting with me by calling (949) 851-1771. We can sit down in the strictest of privacy and explore what is going on in your case. I will share with you my honest assessment of your case and suggest what options you might have. There is absolutely no pressure whatsoever. I am pleased to offer this complementary legal service to residents of Orange County and beyond.
If it is late at night or inconvenient to call me, please fill out my online case evaluation form. This form comes directly to my desk. I will contact you the minute I see it.
Conveniently located in Newport Beach near the John Wayne Airport
We are located near the Orange County California John Wayne Airport. My office is catty-corner from Fletcher-Jones Motorcars; —right behind the rear entrance of Newport Lexus on Dove Street. Here is a picture of my office building and a Google Map to get your bearings.